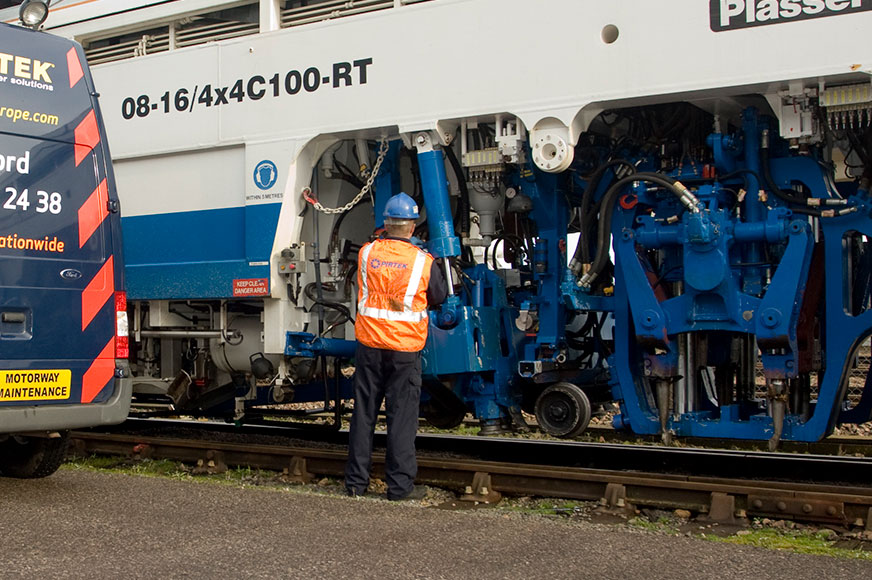 Keeping rail moving
With rail hoses exposed to extreme daily conditions, it's essential they can tolerate the burden. Our hoses are designed for low, medium and high pressure, enabling them to withstand greater levels of abrasion. They're also successfully tested to EN45545-2 railway application standards; so don't require additional fire sleeves.
Engineered for efficiency
Our Pirtek technicians have a complete understanding of the daily challenges of the rail hoses sector. As a result, our rail hoses are designed to meet industry needs and increase the efficiency of our customers' systems. We're also in a unique position to build custom rail hoses to specification, in the event a bespoke solution is needed.
Experts in rail hydraulics
Hoses specially engineered to withstand high pressure.
Temperature proof from -40 to 100 degrees Celsius (120 intermittent).
Tested for fire safety in accordance with EN45545-2 standards.
All standards of UK and European rail hose variants catered for.
Martin Hood
Marwell Zoological Park
50° 59′ 27.40″ N
1° 16′ 46.54″ W
"Pirtek offered the best solution and completed the job in no time at all with a minimum of disruption. They were a highly professional and efficient team."
Steve Bishop
Syd Bishop & Sons
51° 22′ 58.37″ N
0° 8′ 7.64″ E
"As a national company we find ourselves working from anywhere. It's reassuring to know that wherever we go, the same reliable Pirtek service is just a phone call away."
Byron Bucket
Ground Fleet Support
50° 30′ 16,24″ N
2° 41′ 47.64″ N
"They provide excellent service and are always there for the odd emergency. I can cope with the demands of the airport because I have Pirtek when I need help."
See how we can help reduce downtime to a minimum
View our brochure for more info on how we support the rail industry