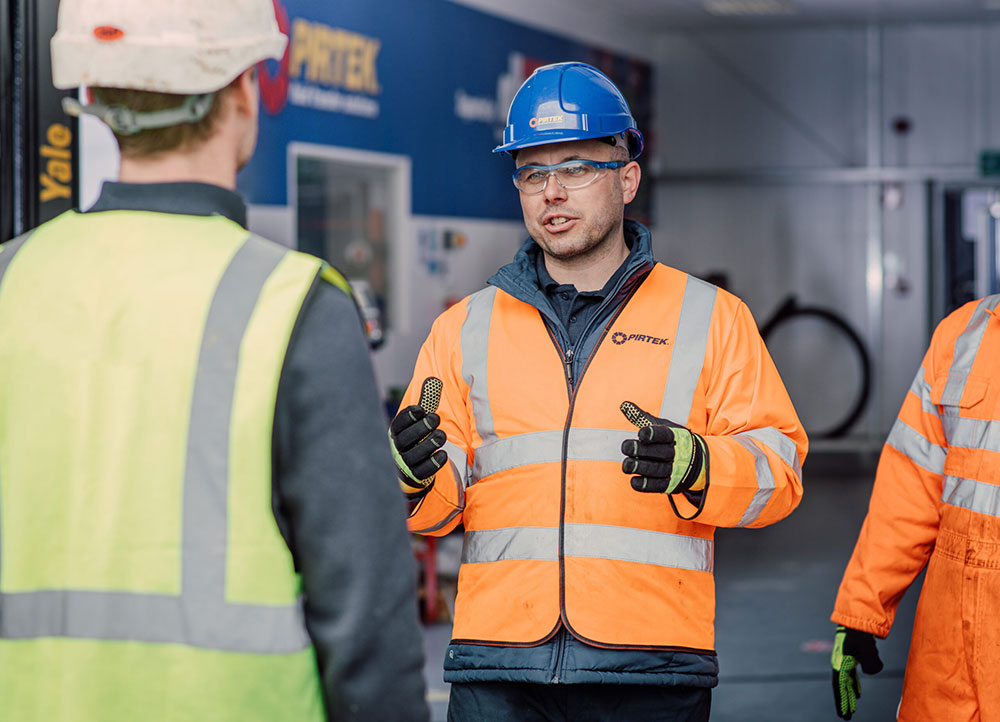 Hoses that are one of a kind
For a bespoke solution that delivers everything you need, look no further than Pirtek. Our custom solutions give you the flexibility to design a hydraulics system that meets your exacting specification, without having to compromise on any detail.
Key features
100% bespoke hydraulics system.
Custom created around the needs of your business.
Cost effective and long-lasting solutions.
Designed and built by expert Pirtek technicians.
Available at every Pirtek trade counter nationwide.
Perfect for minimising hydraulic failure or downtime.
A specialised solution that gives you more flexibility.
Manufactured on site at your local Pirtek centre.
Customer consulted every step of the way.
Ideal in instances when parts are no longer available.
No limit to the type of hose we can develop.
No design brief too big or too small.
Designed around you
When you come to Pirtek seeking a custom hydraulics solution that's exactly what you'll get. Our technicians have the expertise to devise solutions that meet the unique demands of your business, whether it's becoming more environmentally friendly or streamlining your operations to achieve greater efficiency.
Keeping your business moving
Our bespoke hydraulics systems offer you an idea way to bounce back stronger if you've been thrown off course by an unexpected hydraulics breakdown. Each of our regional Pirtek centres is equipped to make custom hydraulic hoses on site, so you never have to go far to keep your business moving.
Martin Hood
Marwell Zoological Park
50° 59′ 27.40″ N
1° 16′ 46.54″ W
"Pirtek offered the best solution and completed the job in no time at all with a minimum of disruption. They were a highly professional and efficient team."
Steve Bishop
Syd Bishop & Sons
51° 22′ 58.37″ N
0° 8′ 7.64″ E
"As a national company we find ourselves working from anywhere. It's reassuring to know that wherever we go, the same reliable Pirtek service is just a phone call away."
Byron Bucket
Ground Fleet Support
50° 30′ 16,24″ N
2° 41′ 47.64″ N
"They provide excellent service and are always there for the odd emergency. I can cope with the demands of the airport because I have Pirtek when I need help."